Sleepers all over the world are enjoying the benefits of buckwheat hull pillows for a restful night's sleep. Buckwheat hull filling is firm and moldable, conforming perfectly to your head and neck. Buckwheat hulls provide exceptional support that traditional pillows simply can't match.
As buckwheat pillows have grown in popularity, many users have found themselves reluctant to leave their comfortable beds to travel. Fortunately, buckwheat travel pillows are now on the market that you can take on airplanes or squeeze into automobile trunks. These small, easily portable sleep enhancement products will make any vacation better.
Whether you already own a buckwheat pillow or you're thinking about purchasing one, consider these benefits before booking your next trip:
Sleep Upright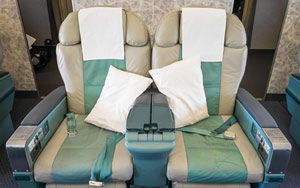 Whether on an airplane or in an automobile, travel frequently requires hours of sitting in an upright position. A travel pillow made from buckwheat provides comfort no matter where you're trying to sleep. These pillows are more versatile than a traditional one, allowing you to easily shape it to conform to a car or airplane seat.
Back Support
The neck isn't the only area of the body that suffers during a long trip. Hours in a seated position can take a toll on your lower back, causing pain that lasts for days after you depart the car or plane. This can disrupt your vacation if you have to spend days resting after the long trip. By placing a buckwheat travel pillow in the small of your back, you can support your lower spine while you're traveling. This will keep back pain at a minimum so you can enjoy every minute of your trip.
Adjustable
When it comes to pillows, each person has their own preferences. You may like a thick, lofty pillow while your spouse prefers one that only offers slight elevation. The best buckwheat travel pillows come with a zippered case that allows for easy removal and replacement of the hulls inside. Because the buckwheat hulls can be added or removed, you can customize the pillow to your own personal preferences.
Fresh and Clean
Comfort aside, many people take their own pillows and bedding along with them for hygiene purposes. While most hotels wash pillowcases, sheets, and blankets between guests, the pillows themselves are left untouched. For those who are particular, a personal pillow is a great solution. Buckwheat travel pillows guarantee a clean pillow no matter where the person is sleeping.
Washable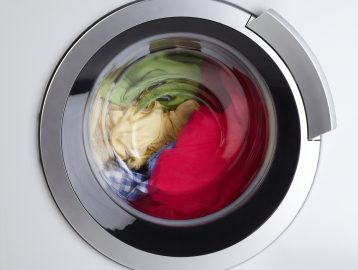 One of the many things that makes a buckwheat pillow better for traveling is its washability. The hulls can be removed at any time and set in the sun to refresh, while the pillowcase can be unzipped and removed for washing. This is especially important when traveling, since a pillow will often be exposed to debris and dust in airports, hotel rooms, and even while in transit from one location to another. Learn more about how to clean buckwheat pillows.
Breathability
Buckwheat pillows are well known for their ability to keep a person's neck and head cool. The buckwheat hull fill allows better air circulation than other pillow types, keeping them cooler, whether you're sleeping in a bed or on the beach. Where traditional pillow fill types, like down or polyester, trap a person's body heat, buckwheat hull pillows stay cool.
They're ideal for visiting warm, tropical locations. You can take a buckwheat travel pillow to the pool or the beach for comfortable lounging throughout the day. The pillow supports your neck better than a lounge chair or a towel on the sand, keeping you comfortable as you're basking in the sun.
For even better results, make sure your pillow has a case made from 100 percent cotton. Our own Hullo™ travel pillows are made with organic cotton to provide a cooler resting experience.
Versatility
Buckwheat travel pillows shouldn't be reserved for use during travel. Their small size makes them perfect for use by the young people in your life. Some of the buckwheat hull fill can be removed to meet their own preferences. Buckwheat travel pillow owners have also found they're the ideal size for use while reading or watching TV. You can keep a travel pillow near your sofa in the living room to grab when you need extra support while lounging. Since your standard-sized buckwheat pillows will be on your bed, you won't have to move it to the living room when you need to get comfortable.
Whether you own a buckwheat pillow or you want to try one out, a travel pillow is a great addition to your collection. You'll be able to experience comfort, no matter where you're resting. Because these pillows are so easy to clean, you can wash them when you arrive home, removing all dirt that accumulated while on the road.
Hullo™ small buckwheat pillows, at 14×20 inches, are the perfect size to take along on the next business trip or then your family vacation in paradise. Also consider our buckwheat bolster pillow, a versatile travel companion that will keep you comfortable wherever you find yourself.