Frequently Asked Questions
Shipping & Fullfillment
When will my order ship? How long until I receive my pillow?
Most orders ship the same or next business day after you place them. As soon as your order ships, you will receive an email notification with tracking information. Most orders in the central and eastern United States arrive within 1-3 business days. Western states typically take 3-5 business days.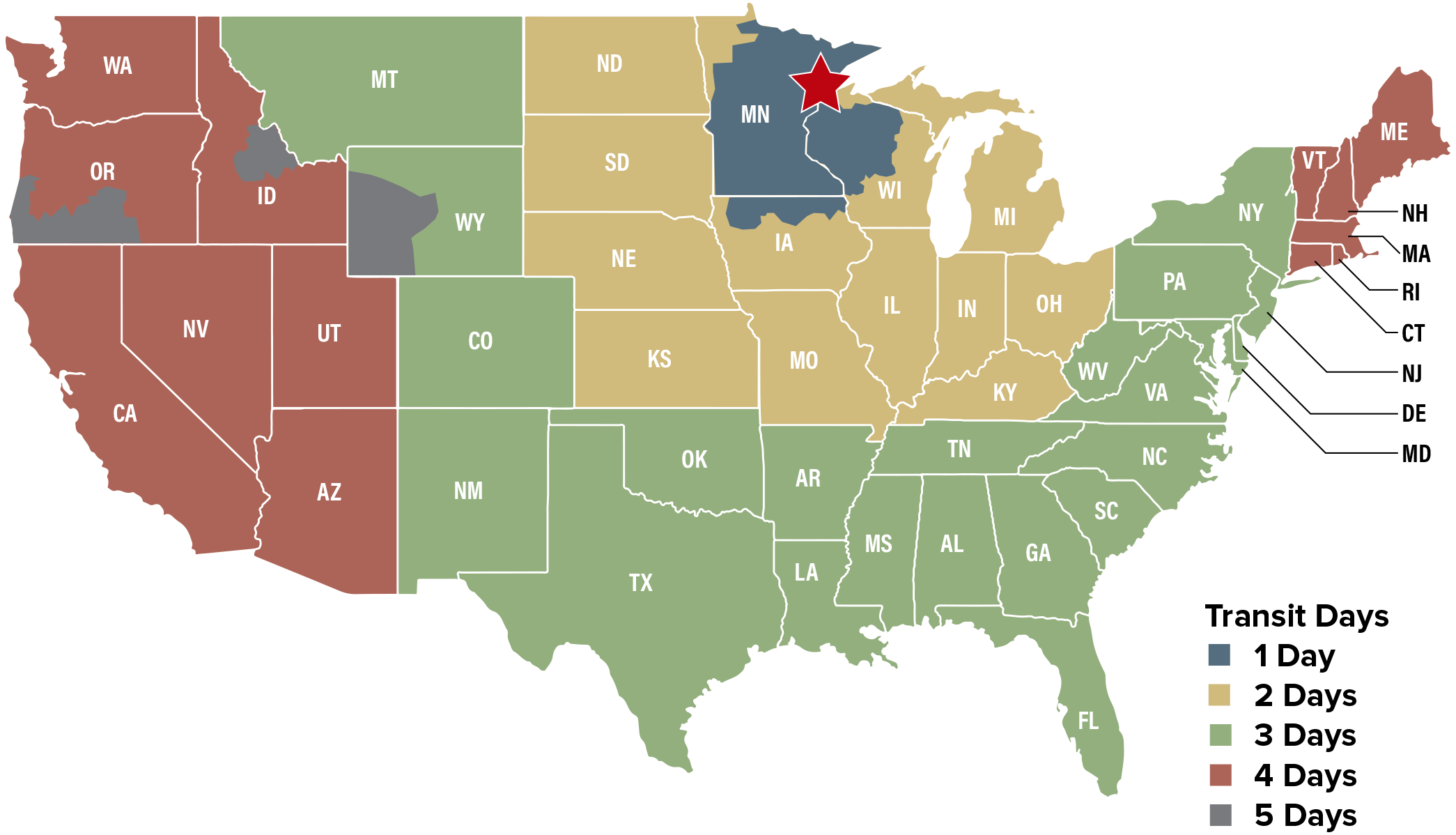 What size package does Hullo ship in? How much does Hullo weigh?
Small Hullo
| | | |
| --- | --- | --- |
| Quantity | Box Size | Shipping Weight |
| Single Small | 18″ x 12″ x 5″ | 5 lbs |
| Double Small | 25″ x 16″ x 6″ | 12 lbs |
Standard Hullo
| | | |
| --- | --- | --- |
| Quantity | Box Size | Shipping Weight |
| Single Standard | 24″ x 16″ x 6″ | 13 lbs |
| Double Standard | 24″ x 16″ x 10″ | 24 lbs |
King Hullo
| | | |
| --- | --- | --- |
| Quantity | Box Size | Shipping Weight |
| Single King | 30″ x 16″ x 6″ | 18 lbs |
| Double King | 30″ x 16″ x 11″ | 35 lbs |
Hullo Floor Pillow
| | | |
| --- | --- | --- |
| Quantity | Box Size | Shipping Weight |
| Single Floor Pillow | 14″ x 14″ x 7″ | 7 lbs |
| Double Floor Pillow | 14″ x 14″ x 13″ | 13 lbs |
Hullo Bolster Pillow
| | | |
| --- | --- | --- |
| Quantity | Box Size | Shipping Weight |
| Single Bolster Pillow | 7″ x 7″ x 18″ | 4 lbs |
| Double Bolster Pillow | 7″ x 13″ x 18″ | 8 lbs |
What is your return policy?
60-day money-back guarantee — No questions asked. If for whatever reason you're unhappy with your purchase, send it back to us and we'll refund your credit card the purchase cost. Purchaser is responsible for return shipping costs. Please contact us to initiate the return process.
Does Hullo ship to Hawaii or Alaska? What about International shipping options?
Orders placed at hullopillow.com can be shipped within the contiguous United States. For orders shipping to AK or HI, please contact us with a) your address and b) the product(s) you'd like—we'll respond with a no-obligation quote. Alternatively, Hullo is often available at both Amazon.ca (Canada) and Amazon.com (Global) which offer cost-efficient shipping options to different regions.
Read more: Shipping & Return Policies
About Our Buckwheat Pillow
What are the advantages of buckwheat hull pillows?
Buckwheat hulls have several advantages over traditional pillow filling like foam or feathers. Most significantly, buckwheat hulls do not collapse under the weight of your head. They provide excellent support for your head and neck. The buckwheat hulls conform perfectly to the unique shape of your head and neck. This allows the weight of your head to be evenly distributed, which will prevent any undue stress on the muscles in your neck. In addition, buckwheat hulls do not conduct or reflect heat like other popular pillow filling types. They're breathable, allowing warm humid air to quickly escape, keeping you cool all night long. Using a zippered opening, the buckwheat hull filling can be added or removed to provide the thickness you prefer. Buckwheat hulls are also an economic choice – they tend to have a much longer life span than most pillow filling types.
Read more: What are the Benefits of a Buckwheat Pillow?
What size Hullo bed pillow should I get?
For most people, we recommend the standard size Hullo. It's by far the most popular size and it works with any standard bedding sets and pillow cases. We think it's the perfect size for every-night use. Many people use the smaller size for travel and it is great for kids too. The smaller size is also closer to traditional japanese-size pillows. The king size can be just as comfortable, and works great with your king size bedding. Weighing in at around 15 pounds, the Hullo in king size is a very substantial pillow.
How long will Hullo last?
With proper care your Hullo can last many years. Over time, the buckwheat hull filling will slowly become flattened, and lose some of their elasticity which may reduce air-circulation and loft. We offer top-quality buckwheat hulls which will extend the life of your pillow indefinitely.
Read more: How Long Do Buckwheat Hull Pillows Last?
Read more: When Should I Replace My Buckwheat Pillow's Filling?
Where is Hullo made?
Hullo's current stock of buckwheat hulls were grown in Montana and North Dakota. All our buckwheat hulls are milled and air-cleaned in North Dakota. Hullo's high-quality 12″ Dunlap zipper is made by Dunlap Zipper Company, based in Dunlap, Tennesee. Hullo's labels are woven and printed in Colorado and woven in New York. Every Hullo is assembled in and shipped from Duluth, Minnesota. Thank you for supporting American businesses!
What pillow case can I use with Hullo?
You can use your favorite bedding with Hullo. Standard and King size pillow cases are a standard size and available from most bedding brands. Small Hullos are a somewhat less common size, but many brands offer pillow cases for 14″ x 20″ pillows. These are commonly marketed under various names including: "travel pillow case", "small pillow case", or "toddler pillow case".
Can I heat or cool Hullo?
Cooling Hullo is possible and safe. Some people will chill their pillow in the refrigerator, freezer, or even outdoors or in an uninsulated room in cold weather. While it is feasible and safe to cool your pillow in a refrigerator or freezer, never put your pillow in a microwave or conventional oven. It will reduce the moisture content in the hulls and is also potentially unsafe.
Read more: Heating and Cooling Pillows
How do I clean a buckwheat pillow?
Hullo is designed to be used with your regular pillow cases, and therefore should not require cleaning very often. When it's time to clean it, just unzip Hullo's pillowcase and empty the hulls into a dry container. It is unnecessary to clean the buckwheat hull filling. Wash your pillowcase in cool water and air dry. Replace the hulls only once the pillowcase is completely dry.
Read more: How to Clean Buckwheat Pillows
Is Hullo firm or soft?
Hullo is a firm pillow. Many of us are acclimated to soft and squishy traditional pillows, so a firm pillow might sound uncomfortable. Buckwheat hulls conform to the shape of your head and neck, eliminating any pressure points, so it doesn't feel "hard." It will comfortably cradle your head consistently all night without collapsing like soft pillow types. It can take some getting used to, but it's worth it!
Is Hullo noisy?
Hullo buckwheat pillow makes a gentle rustling noise when moved. Most people adjust to the sound after a few nights on their new pillow. This video attempts to demonstrate the sound it makes.
Is Hullo treated with any flame retardant chemicals?
No, Hullo's organic cotton twill cover and buckwheat hull fill is not treated with any flame retardants.
Oops, I had an accident and my pillow got wet. What now?
Hulls that get slightly wet should dry out fine – putting Hullo in a sunny window might help speed up the drying process. If they get really wet, you can spread them out on some dry towels and they will dry out. If you'd prefer, we offer replacement buckwheat hulls of the finest quality to restore Hullo to like-new condition at any time.
Buckwheat Hulls
How many pounds of buckwheat hulls do I need?
The volume of buckwheat hulls is not an exact science as it depends on how tightly you pack them into their container. A general rule of thumb is that each pound of buckwheat hulls is approximately 200 cubic inches. One 10 pound bag of our hulls is generally plenty to fill a standard size bed pillow, with some extra hulls to spare. You could easily fill 2 or more smaller pillows with one 10 pound bag. If you have a particular application or project and aren't sure how much you need, email us the approximate dimensions of your project and we'll help you estimate how many hulls you need.
Read more: Pillow Fill Calculator
How do I adjust the buckwheat fill?
Depending on your personal preference, you may want to adjust the amount of fill in your pillow. The amount of fill influences both the pillow's thickness and malleability. We want to ensure you have enough fill, so our pillows ship fully-stuffed. To remove hulls, be sure your pillow is standing on its end with the zipper facing up before you open it. Unzip the cover and use a cup to carefully scoop the extra hulls into a storage bag. Once you dial in your preferred amount of fill, you can fully enjoy the benefits of your personally adjusted pillow.
Read more: Adjusting the Fill of a Buckwheat Pillow
Are your buckwheat hulls organic?
We take great pride in manufacturing the best pillow possible. With every purchase of buckwheat hulls from our suppliers, we inspect all sources and purchase only the very best available. Buckwheat crops are grown without the harsh herbicides or pesticides frequently used for other crops. Thus organic certification is not the most significant factor involved in our crop choice. When selecting hulls we are primarily concerned with the physical quality of the hulls; they must be intact (not crushed flat). We prefer certified organic when they're available, but when a non-certified crop is of superior quality, we always select that one.
Read more: Bulk Buckwheat Hulls for Use in a Pillow: What's Best?
Could I be allergic to buckwheat hulls?
While buckwheat pillows are described by some as being hypoallergenic, a small percentage of people could experience an allergic reaction to buckwheat flour residue which can remain from the milling process. We take extra care to purchase only buckwheat hulls that have been thoroughly cleaned of all leftover flour or other foreign material.
Read more: Hypoallergenic Pillows
How big are the boxes of buckwheat hulls you sell?
We sell buckwheat hulls in ten-pound boxes measuring 24 x 16 x 7 inches. Twenty-pound orders are 24 x 16 x 13 inches.
---
Have a question about buckwheat pillows? Ask us!