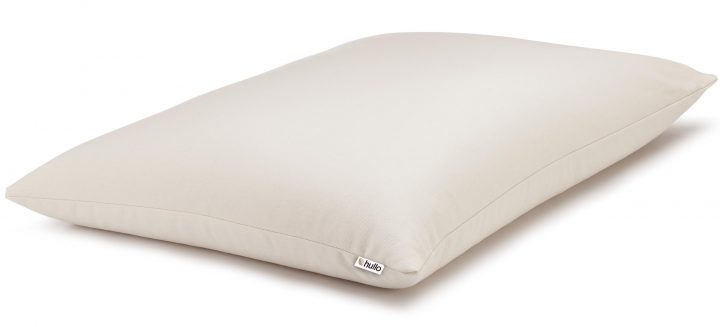 When comparing buckwheat pillows there are a number of things to consider. Not all pillows are created equal and there are a few details which can make a big difference in the product that you choose. Make an informed choice when choosing your buckwheat pillow by keeping these things in mind:
Zipper & Adjustability
Does the pillow have a zipper? A zipper is an important feature on a buckwheat pillow for a few reasons. First, it allows you to add or remove fill to adjust the pillow's thickness to suit your personal preference. Second, a zipper allows you to remove the fill so you can wash the pillow case, keeping your pillow fresh and clean. Third, if you ever want to refresh pillow with new, springy hulls or if you'd like add aromatherapy scents to your pillow, a zipper gives you all the flexibility you need.
Made with Quality Materials
What kind of material is the pillow made of? How is it designed and constructed? What kind of buckwheat hulls is it filled with? The shell of Hullo is 100% certified organic cotton. Our top-quality hulls are grown and milled in the U.S.A. by American farmers. Our heavy duty zipper is made by Dunlap.
Includes Free Shipping
Buckwheat pillows are relatively heavy and bulky objects. The cost of shipping is an important factor to keep in mind when shopping for a buckwheat pillow. We ship every order for free to addresses in the contiguous United States.
Designed and Manufactured in U.S.A.
Was the case cut & sewn in the United States? Where was the buckwheat grown and milled? Make sure you are supporting American workers when you choose your pillow.
Customer Service
Is the pillow in stock and ready to ship? What is the shipping method and how long will it take to get your pillow? If you aren't satisfied, can you return the pillow? It's always a good idea to purchase a product that is guaranteed. Every Hullo is covered by a money-back guarantee, and we're always available to address your questions or concerns about Hullo.
Thanks for considering Hullo, and whatever pillow you use we hope you sleep well tonight.